Add: A1211, No.20 Gangwan Street, Zhongshan Dist., Dalian City, Liaoning Province, P.R.China
Tel: 0411-82767933
Fax: 0411-62287077
Email: han@lind.cn
PSL
Your position: Home > PSL


X-ray Detector sCMOS GEV
Product description: sCMOS Gigabit Ethernet Vision (GEV) compliance offers easy upgrades to Microscopy/Spectroscopy Users
Product introduction
sCMOS Gigabit Ethernet Vision (GEV) compliance offers easy upgrades to Microscopy/Spectroscopy Users
The cameras are operated with open software and do not require a frame grabber.

They come as a straightforward and affordable upgrade to existing cooled CCD camera systems struggling to deliver high dynamic range, high resolution and high frame rate all at the same time.

Compliance with Gigabit Ethernet Vision (GEV) standard allows operation with multiple platforms (Windows, Linux) and GEV compliant SDKs.

OEM versions with special form factors/cooling options are available for integration into specific instruments/systems.



APPLICATIONS
Photoluminescence for solar cells

Laser Induced Breakdown Spectroscopy
Low light level surveillance
Fluorescence lifetime detection
Confocal microscopy imaging

Single molecule detection / TIRF

Colour calibration


Astronomy

Hyperspectral Imaging




Opthalmology




Particle Imaging Velocimetry

Laser range gated imaging
FEATURES

Cooled sCMOS Camera

• Single Electron Read out noise

• Very high dynamic range up to 25,000:1

• Genicam compliance

• Based on second generation sensors

• 1920 x 1080, 2048 x 2048

• Quantum Efficiency > 70 % at 600 nm

• Real time acquisition of 16 – bit digitized image

• On-chip corrections and auto exposure

• 37 fps with GigE interface

• OEM versions available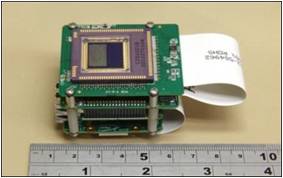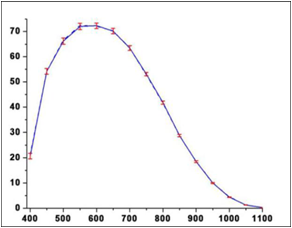 Color sCMOS OEM Module Color response OEM module


DATA
CHARACTERISTICS


OEM sCMOS 2,1C

sCMOS 2,1M

sCMOS 4,2

Pixel size (microns)


6.5 x 6.5

6.5 x 6.5

6.5 x 6.5

Frame Rate


37

37

25

Resolution


1920 x 1080

1920X1080

2048X2048

35,000

35,000

30,000

1.1

1.1

1.0

Dark current


<1e/pixel/frame

0.018e/pixel/second

0.018e/pixel/second

Sensor Temp (deg C)


ambiant


- 20

- 20

Digitization


24-bit

12 & 16-bit

12 & 16-bit

QE(@650nm)

50%

60%

70%

Exposure


30 microseconds up to 60 seconds


Non Uniformity Corrections


In camera Head


Genicam Compliance


Gigabit Ethernet


Auto exposure control


In camera Head