In January of 2014, Research Center of Plant of Kunming's amazing X-ray images taken by Niu Yang (from the Key Laboratory for Plant Diversity and Biogeography of East Asia, Chinese Academy of Sciences) and Li Lianyi (from China Germplasm Bank of Wild Species), has won the highest prize in Science Images Exhibition, the "Amazing New Vision" held by Taiwan National Nature Science Musem.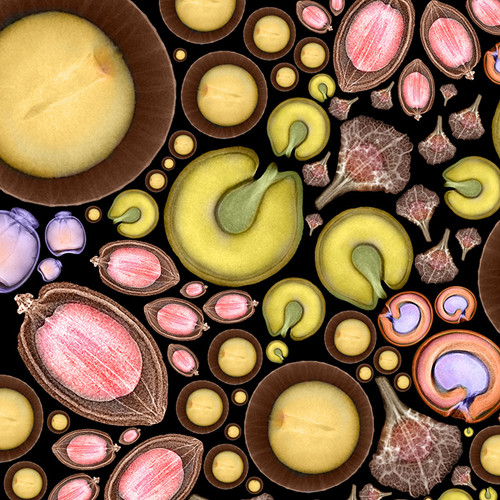 This competition aimed to encourage the scientists to show their professional image work to the public, that enable the audience to feel the beauty of the science visually.
X-ray Imaging Equipment: MX-20 provided by Faxtion Bioptics, LLC
Photo Processing: Photoshop coloring, layout and matching.